Vanuatu is located in South Pacific, between Australia and Fiji. It offers warm tropical temperatures and consists of 83 islands which offer haven for diving enthusiasts. You will find tribal villages alongside boutique hotels and 18-hole golf courses. It has rainforests full of unspoiled flower and fauna and wildlife, lagoons and deserted beaches. If you like adventure then this is an ideal place for you to visit.
Vanuatu cuisine has French influence and is considered Gastronomical capital of the South Pacific. Most local dishes include fresh seafood combined with fresh local ingredients. The islands are also famous for their high quality beef dishes. With a slow pace of life, beautiful scenery and white sandy beaches, this is an ideal place to take a break from hectic lifestyle and immerse yourself into nature. Composed of a string of 83 islands and a population of 250,000, Vanuatu is the ultimate paradise for expats looking to upgrade their lifestyles. As an island nation by the South Pacific Ocean, Vanuatu has adventure, beaches, exotic islands, and coral reefs.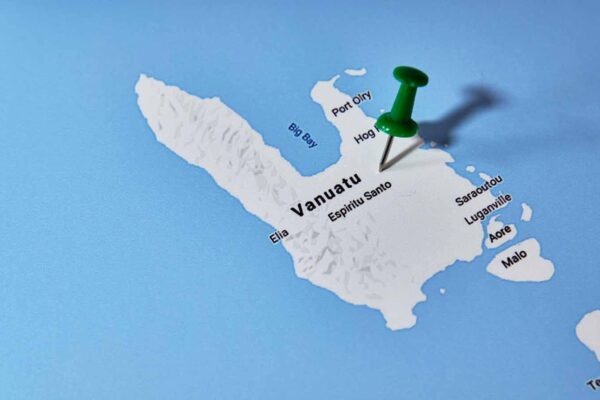 Vanuatu Citizenship by Investment Benefits
No Residency Requirements
There are no personal visit or physical residency requirements for Vanuatu Citizenship by Investment programme.
No taxation on foreign income, capital gains, dividends, gift, wealth and inheritance.
Applications can be processed in 8 weeks.
Vanuatu Citizenship by Investment Options

Citizenship by investment in Vanuatu is available to applicants who invest a non-refundable contribution of $130,000 or $180,000 for a family of four — also known as a donation — to Vanuatu's local development fund. The purpose of this donation is to support the country's infrastructure, development, and economic growth in the region.
Spouse of the main applicant
Adult children (biological or adopted) under 25 years of age
Parents above 50 years of age
Start your application with us today!
Fill out the form below and one of our top experts will shortly reach out to you.
Premier Consultancy's team of professional immigration consultants are known for their expert industry advice and for developing an empathetic understanding of client circumstances to deliver results that exceed expectations. Having delivered 500+ passports to extremely satisfied clients, we take pride in our hard-earned reputation as a provider of world-class immigration services.