Grenada, nicknamed the Isle of Spice, is an island country in the Caribbean. The capital is the port city of St. George's on the southwest coast. This oval shaped island is 21 miles long and 12 miles wide. The capital St George is also the main port for the island and a natural harbour. Grenada became independent in 1974 and still retains the membership of the Commonwealth.
The island has several mountains and large areas of forest filled with a variety of tropical plants. Like most of the Caribbean, industry on the island is dominated by agriculture and tourism, and the island has its fair share of pristine sandy beaches, rum distilleries, and diving spots.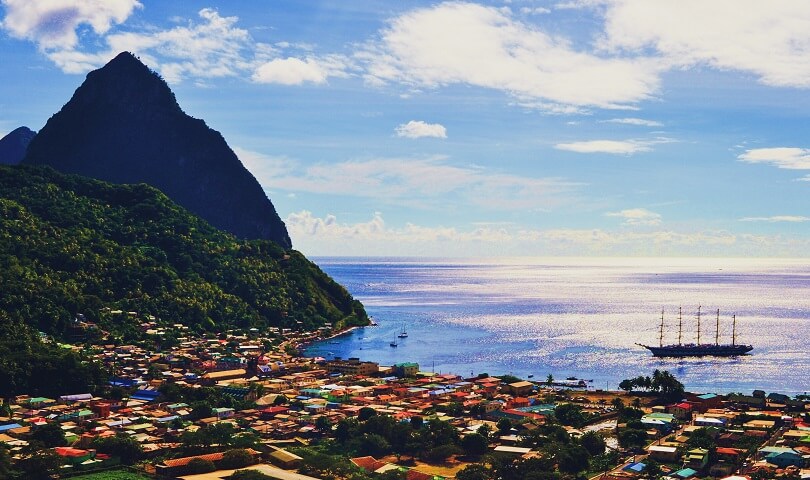 Grenada Citizenship by Investment Benefits
Once you have the Grenada passport, you may have the option to apply for the E-2 Investor Visa for the US. For those acquiring Grenada's passport under its CBI program, applying for the E-2 Investor Visa is conditional upon 3 years of residency in Grenada.
No requirements to physically live in the country and no requirements to travel to Grenada while your application is being processed.
No tax on foreign income.
Grenada Citizenship by Investment Options

Main applicant: USD $150,000.
Family of up to 4 (spouse and children only): USD $200,000.
Each additional dependant USD $25,000.

The minimum investment in an approved real estate project is either full investment of USD $350,000 or shared investment of USD $220,000.
Government processing and due diligence fees apply.
The spouse of the main applicant
A child under 30 years of age
Inclusion of dependant siblings of main applicant or spouse who have no children and are under 18 years of age
Parents of the main applicant or spouse who are substantially supported by the main applicant or spouse of the main applicant
Start your application with us today!
Fill out the form below and one of our top experts will shortly reach out to you.
Premier Consultancy's team of professional immigration consultants are known for their expert industry advice and for developing an empathetic understanding of client circumstances to deliver results that exceed expectations. Having delivered 500+ passports to extremely satisfied clients, we take pride in our hard-earned reputation as a provider of world-class immigration services.